RAISING THE BAR,
CRAFTING A LEGACY &

ENABLING THE EVOLUTION

OF OUR CITIES & TOWNS FOR A POSITIVE FUTURE.
HOW WE WORK
Alliance is an award-winning, full-service property company with enviable knowledge and expertise across all commercial, hotel and residential sectors. Our established portfolio, which originated in industrial, has expanded over thirty years, and our strong team of qualified professionals identify, manage and operate speculative and bespoke opportunities for both occupiers and partners according to market demand.
We are proud of our in-house asset management team, which advises our team and partners on every aspect of build, valuations and operation to maximise the asset's value, its contribution to the community, how it can inspire the next generation and add local value.
OUR BOARD
Our Board oversees a full-service team of experts, with experienced and knowledgeable professionals across agency, asset management, finance, development and partnerships.
We pride ourselves on being well-connected and passionate about what we do, from working with like-minded partners, to design and construction, and our ongoing service and management.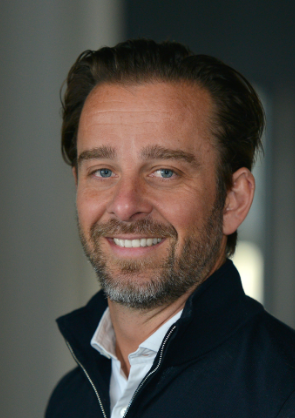 ALEX RUSSELL
Chief Executive Officer
Alex is a hands-on CEO at Alliance, responsible for acquisition, sale and asset management of commercial assets, and leads on development. Alex is principal contact for the company's joint ventures including, Starwood Capital, Moorfield, Pitalia and Ares.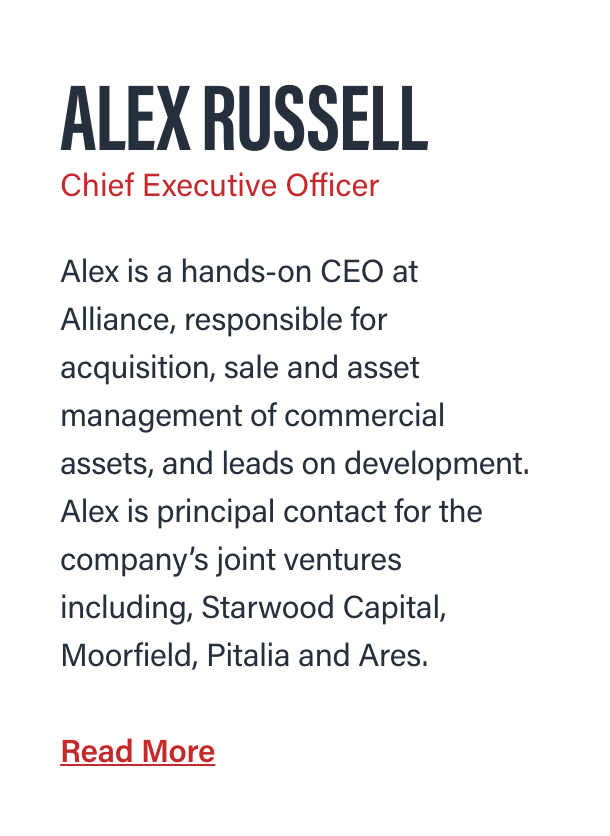 Donec id elit non mi porta gravida at eget metus. Integer posuere erat a ante venenatis dapibus posuere velit aliquet. Nullam quis risus eget urna mollis ornare veleu.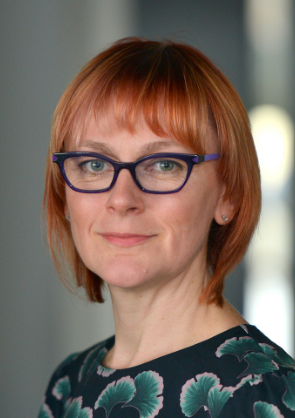 ELLA MAGILL
Managing Director
Ella heads up the management and operation of Alliance's £200m portfolio, overseeing development, asset management and property management. Working for Alliance for 15 years, Ella is a senior board member, coordinating management…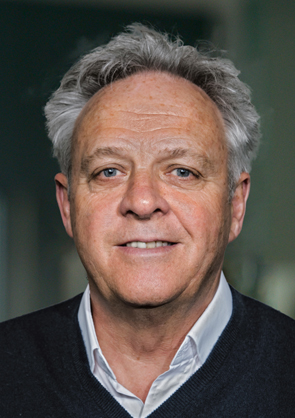 DAVID RUSSELL
Chairman & Group founder
Founder and Chairman of Alliance, David has consistently built proficient national teams and has an enviable record of maintaining successful partnerships with national companies, niche independent practices and local councils…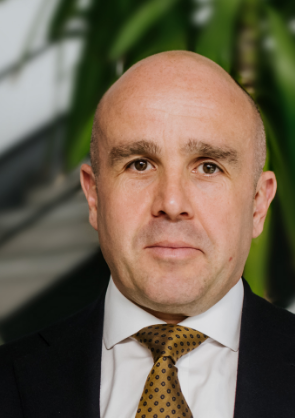 Dylan Williams
Director of Development & Project Management
Heading up Alliance's Development and Project Management teams, Dylan oversees planning applications and construction work on site for refurbishments and new build schemes, across all sectors including residential…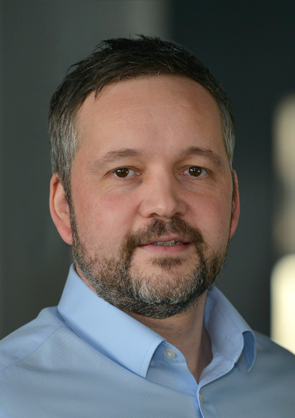 Stuart Ormisher
Group Finance Director
Stuart joined the business as CFO and a member of the Board to add his in-depth financial expertise and funding knowledge to Alliance's ongoing strategic partnerships and development opportunities. At Alliance, he will oversee all…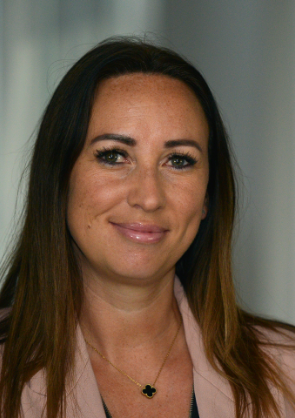 VICTORIA RUSSELL
Director of Brand, Strategy & Partnerships
Victoria heads up the marketing team and is brand ambassador for Alliance and the Group's other businesses, Alliance Investments, Alliance City Living and Intelligent Business Group. In her Board role she leads design and place-making for all major…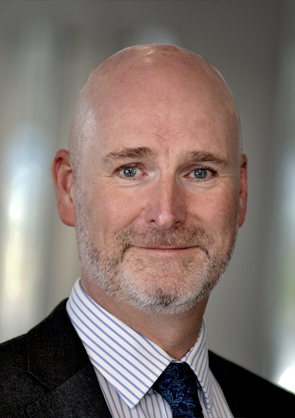 EWAN WYSE
Group Finance Director
Ewan oversees the Group of companies' commercial finances, advising and managing the accounts, debt funding and reporting. He plays a fundamental role as advisor in the Group's joint venture partnerships, having built strong relations with banks and funds…
OUR AWARDS
Design is at the heart of everything we do, we don't just make places, we craft spaces, we create energy and identity for communities. We connect and collaborate.
From restorations, to build and design schemes and city centre redevelopment, Alliance's buildings have been recognised on a national platform for their contribution to city skylines and community regeneration.

×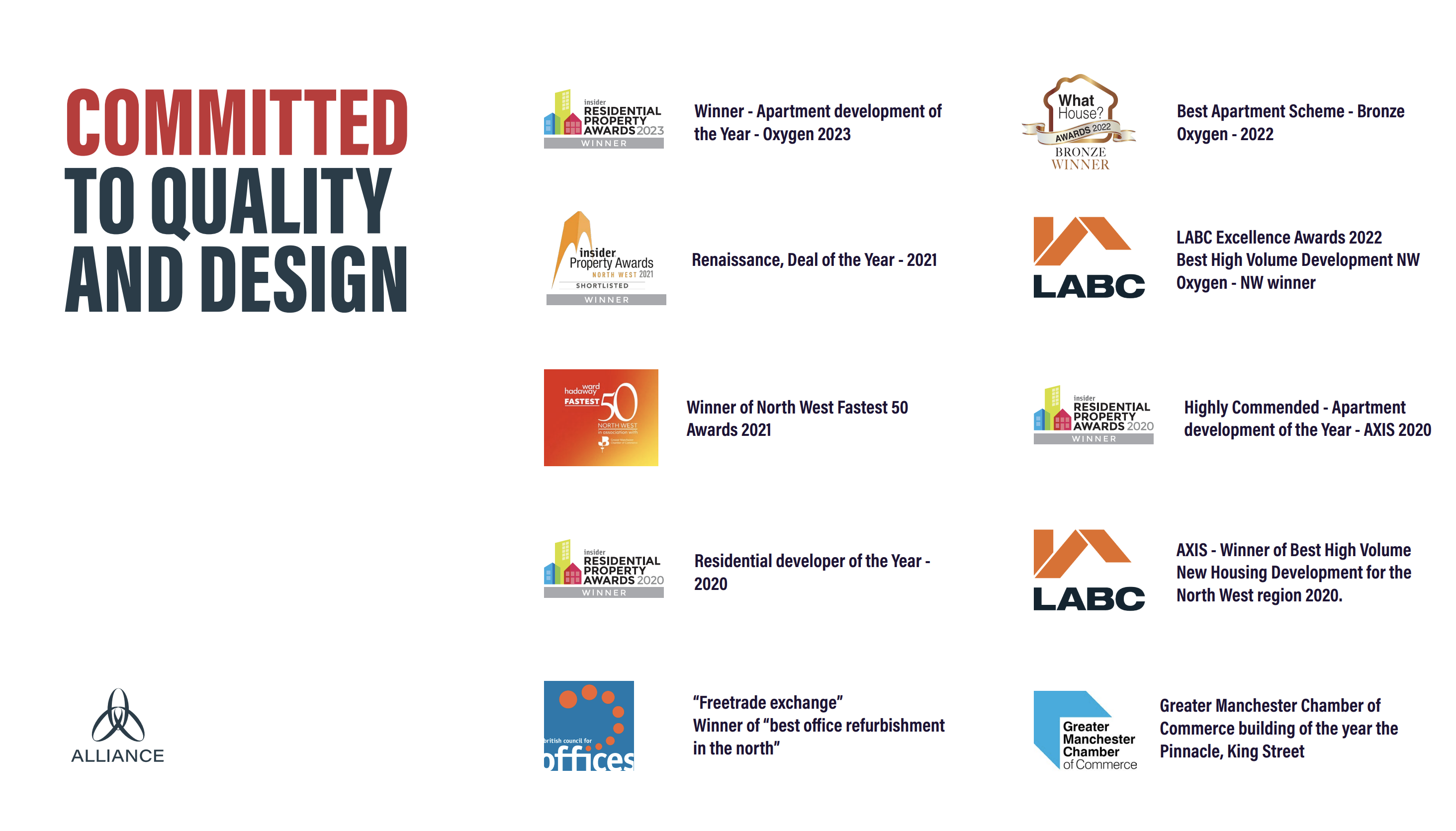 NEWS & VIEWS
Whether it's latest news on deals and lettings, market research and learnings or the completion of another landmark renovation or new build, stay up to date on what our team has been up to.